by Jenny Mudarri, Social Media Coordinator at Wistia 
You've heard it before: "2016 is the year of video," which means this engaging medium is no longer just a nice-to-have for businesses. All of your competitors are using video in some capacity, but your business hasn't stepped up to the plate yet. How will this affect you in the long run?
As consumers come to expect video, you'll need to deliver on that expectation in order to stay relevant, which means producing more video content, and putting it in more places. Chances are, every year from here on out will be the "year of video."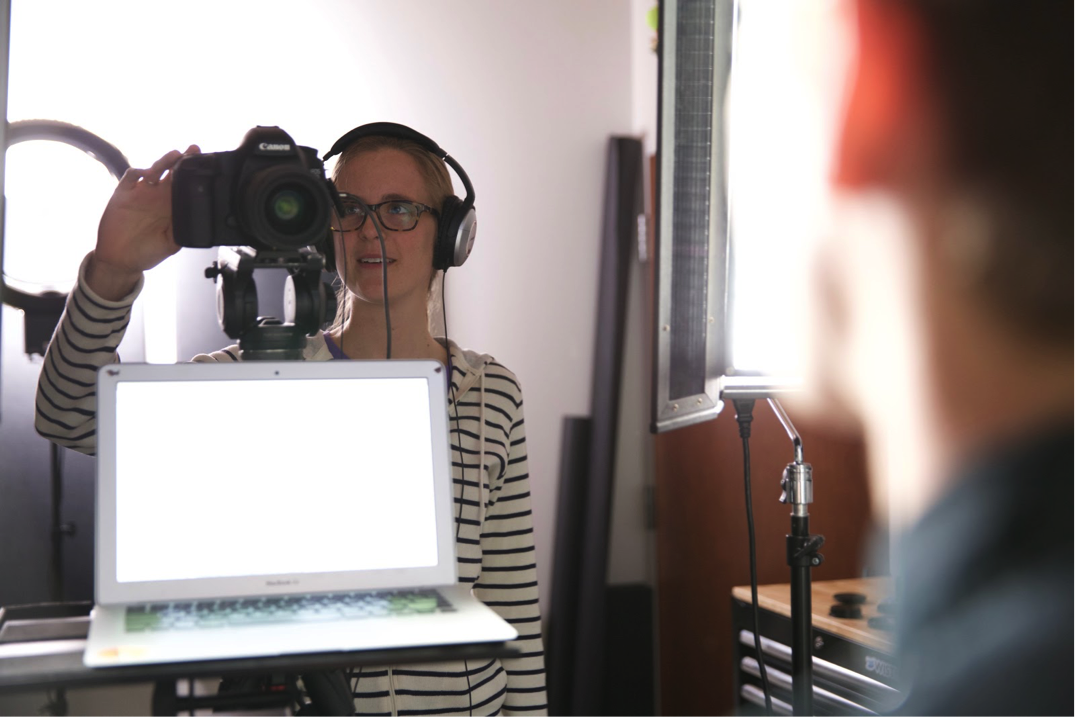 From product demos to Facebook ads, blog posts, to customer testimonials—you can toss a stone anywhere on the web and land on a video (thought it might not be a great one). But when it comes down to it, what really makes video so valuable and why should your business invest in it? While there are many, many reasons why video content is king, we're going to cover the top five.
1. It lets you build trust with your audience
I don't know about you, but I do my research before I buy anything on the internet. That means reading approximately 10 reviews, surfing the web for the best price, and asking my friends for their opinions before I hit purchase. This is where video comes into play.
Video creates trust in a way that no other medium can. Imagine if I watched a video of the product in action and heard some customer testimonials right there on the page. Watching a video would not only save me time, but it also might convince me to buy without ever searching elsewhere.
By showing, not telling, you're creating a compelling story while humanizing your brand—and that builds trust. On the flipside, if your brand is trying to overcome a PR disaster or a common misconception about your business, video is the perfect way to address the issue with grace and transparency.
When it comes to building a sustainable business, retaining current customers and creating long-lasting relationships with them is just as important as finding new ones. Video helps you build community, show your authentic selves, and above all else, foster relationships.
2. It keeps you competitive and relevant
Who doesn't love a good video? Regardless of age, your target demographic is likely already consuming video. Businesses can win big with video by investing in it early on and prioritizing it in their marketing strategy.
Take a look at what your competition is doing. Chances are, they've at least dipped their toes into the video marketing waters, which means you should probably follow suit if you want to remain competitive.
Take Niche Modern for example. Niche Modern is a lighting company based in New York that uses video to convey authenticity and differentiate themselves from their competitors. While Niche has their own in-house production team that creates beautiful, on-brand videos for their website, it's not the top-notch quality that sets them apart from their competitors. They drive home their brand message in every video, "Made with Hands. Made with Love. Made in the USA."
Major social platforms like Instagram and Facebook are also adopting new features that make them more like Snapchat, which speaks volumes about where they see the future of content going. Businesses are picking up on this trend and have begun to rely more heavily on social channels to amplify their message and attract new customers. Spice up your social media presence by injecting video into your strategy, and watch your engagement rates soar.
3. It can improve your website's SEO

You want to stand out amongst a sea of endless search results, right? How do you amplify your brand when there's just so much competition out there? This is yet another reason why video content is just as great as everyone says—it can really help with SEO.
At Wistia, we make sure that your video content gets indexed on all major search engines, with ensuring that traffic goes straight back to your site (not YouTube or Vimeo).
Remember, currently, search bots can only read and parse text, so including video transcripts in the page meta-data is really helpful when it comes to ranking. When you embed a video with captions on your page, you'll get more text indexed. We do this automatically for you at Wistia, but if you aren't using our service, you can manually upload the transcript to your site.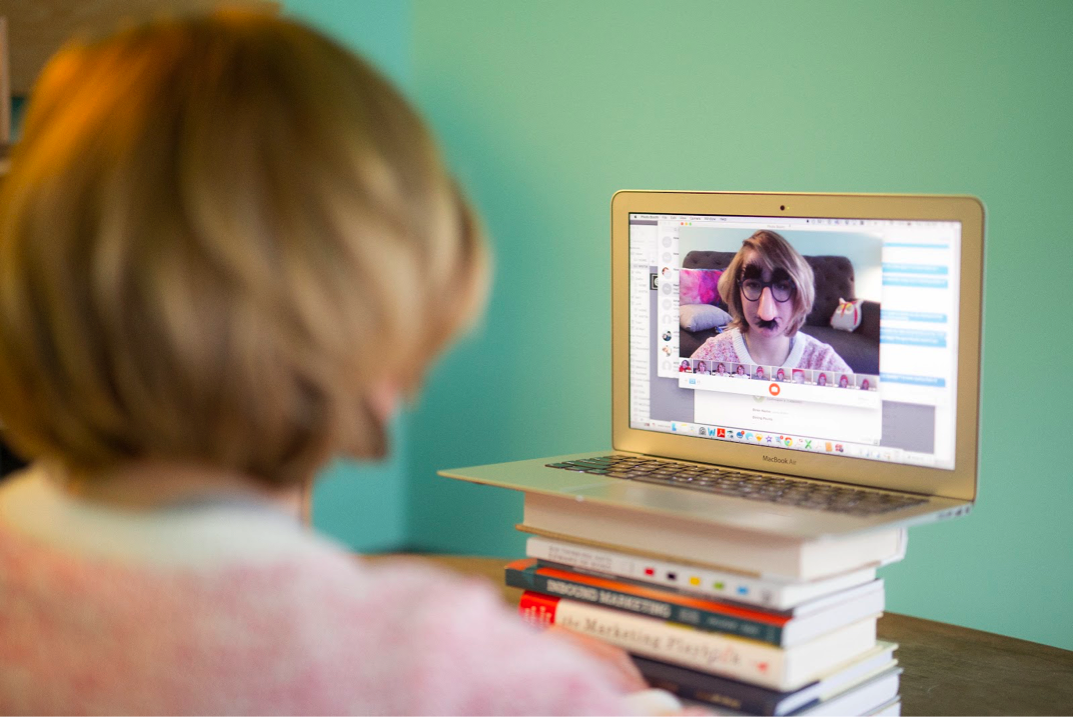 4. It allows you to communicate easily
This is probably one of the most compelling reasons to incorporate video content into your marketing strategy (or even internally at your business). We all surely miss the days when in-person communication was how people did business, but with the growth of remote culture and the ability to buy just about anything from anywhere, video is the next best thing.
If you're scaling a business or trying to explain a complex product, video is your best friend. Text can drag on and static images can only communicate so much. Make sure your audience understands your message by creating clear, focused videos.
Slack's product overview video is a perfect example of an engaging, effective video that communicates just what the corporate-friendly chat service does. Their goal with this video was simply to explain what Slack is and how you can use it with your team to get things done. Take a look for yourself, it's pretty impressive for a software explainer video that's over two minutes long.
5. It's the most emotional medium
Ever since Facebook started pumping videos into my newsfeed, I've been crying a lot more lately. While I may just be an emotional person to start with, there's no doubt that video is the most moving medium there is. Laugh, cry, or learn, all while staring at your screen. Using video to tell your story is a marketing must-have.
If you're looking for an example of a brand that does this well, just search for Dove (keep some tissues close by). Dove uses an emotional, body-positive video campaign to speak to their audience without explicitly selling anything at all.
While video is a great way to boost SEO and communicate efficiently, it's also the best and most effective way to scale human emotion while building connections. Some of our most fun, personable videos tended to resonate the most with our audience, and they also turned out to be the most memorable.
According to web psychologist Nathalie Nahai, "Since we are instinctively attracted to stimuli such as motion, sound, and human faces, using video can be the most rapid way to communicate information, evoke emotion, and establish rapport with our audiences."
Whether you're just thinking about getting started with video, or even if you're already well on your way, there are so many reasons to explore video content further. So the next time someone asks you, "Why is video content so great?" you'll know what to say.
Jenny likes to do all the things, all the time. As the social media coordinator at Wistia, she spends most of her days coming up with new ways to engage with her awesome audience of video lovers. With backgrounds in creative writing, design, and broadcast media, Jenny loves to see the intersection of each medium take form online.